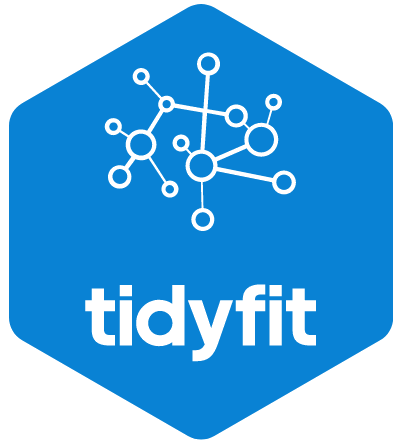 Generic model wrapper for tidyfit
Source:
R/m.R
m.Rd
The function can fit various regression or classification models and returns the results as a tibble. m() can be used in conjunction with regress and classify, or as a stand-alone function.
Arguments
model_method

The name of the method to fit. See Details.

formula

an object of class "formula": a symbolic description of the model to be fitted.

data

a data frame, data frame extension (e.g. a tibble), or a lazy data frame (e.g. from dbplyr or dtplyr).

...

Additional arguments passed to the underlying method function (e.g. lm or glm).
Examples
# Load data




data

 

<-

 

tidyfit

::

Factor_Industry_Returns





# Stand-alone function




fit

 

<-

 

m

(

"lm"

, 

Return

 

~

 

.

, 

data

)




fit




#>

 

# A tibble: 1 × 5




#>

   estimator_fct `size (MB)` grid_id  model_object settings        


#>

   

<chr>

               

<dbl>

 

<chr>

    

<list>

       

<list>

          


#>

 

1

 stats::lm            3.29 #0010000 

<tidyFit>

    

<tibble [1 × 0]>







# Within 'regress' function




fit

 

<-

 regress

(

data

, 

Return

 

~

 

.

, 

m

(

"lm"

)

, .mask 

=

 

"Date"

)




fit




#>

 

# A tibble: 1 × 6




#>

   model estimator_fct `size (MB)` grid_id  model_object settings        


#>

   

<chr>

 

<chr>

               

<dbl>

 

<chr>

    

<list>

       

<list>

          


#>

 

1

 lm    stats::lm            3.17 #0010000 

<tidyFit>

    

<tibble [1 × 1]>